For employees
Take control of your career!
talentguide offers a comprehensive platform for exploring new opportunities, acquiring new skills, and staying ahead of the curve in a dynamic job market. Whether you seek to grow in your current role or aspire new challenges within the company, talentguide provides the insights necessary for success!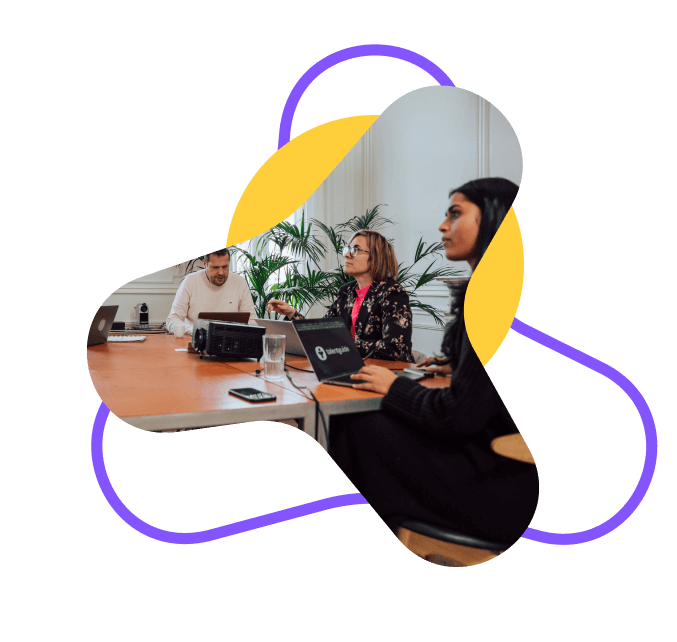 Want to know what makes you unique?
Describe
talentguide's Describe service provides a comprehensive and unbiased assessment of your skills, interests, and past experiences. This clear understanding enables you to identify your strengths and areas for growth and development, giving you the confidence to make informed decisions about your career path.
Time to explore the next adventure!
Discover
talentguide's Discover service assists you in exploring new job and career possibilities within your organisation. By searching and comparing different roles based on your skills and interests, you can identify opportunities you may not have considered and find a role that aligns with your goals and aspirations.
Because growth is always in season!
Develop
talentguide's Develop service streamlines the process of finding target-oriented educational programs for employees, helping you to achieve your career aspirations. Whether it's to learn something new for a different project, role or job, or to brush up on existing skills, talentguide makes professional development more accessible and attainable for all.
Unleash your potential!
For employees, talentguide offers a unique opportunity for well-founded personal growth. Our unbiased skills set descriptions provide valuable insights and help you take control of your career path.